Posts for: September, 2019
By Dandridge Dental
September 13, 2019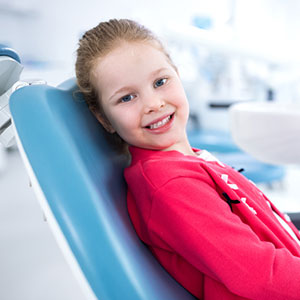 It's common for kids to be less than enthusiastic about visiting the dentist. For some, though, it's even more of a challenge: A child with extreme anxiety and fear during dental visits could interfere with them receiving the dental care they need. The impact could even extend into adulthood.
Recognizing the need to reduce this high anxiety, dentistry has used a number of pharmacological tools for many years that relax a child during dental care. Sedatives have often been the only choice for reducing anxiety, especially during extensive procedures and treatments. But now there's a promising new approach in dentistry that doesn't depend on drugs.
Cognitive behavioral therapy (CBT), a psychotherapeutic method used for decades to treat depression, phobias and eating disorders, has been investigated recently as a possible approach for relieving children's dental anxiety. During CBT, trained therapists use specific behavioral techniques to help patients develop mental and emotional strategies for dealing with stress.
During the usual course of CBT therapy, a therapist meets in counseling sessions with patients weekly over several months to help them change their routine thinking or behavior surrounding a stressful issue. Initially, the therapist guides the patient toward understanding the underlying causes for their negative reaction to the issue. They then work with the patient to devise an objective way to test whether those emotions and beliefs about the issue are true.
Using this effective method for changing behavioral and emotional responses for dental anxiety has had encouraging results from initial research. One study found CBT successfully reduced dental anxiety among a majority of a group of European children ages 9 through 16 who participated in the method.
CBT isn't an overnight cure, often requires a number of months to achieve results. But for children who suffer from extreme fear of professional dental care, this drug-free method may provide long-term benefits that extend well past their childhood years.
If you would like more information on reducing dental anxiety in children, please contact us or schedule an appointment for a consultation.
By Dandridge Dental
September 03, 2019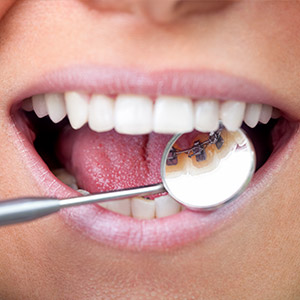 Once upon a time, braces were the way to straighten a smile. They were—and continue to be—an effective orthodontic treatment especially for younger patients. But braces do have a few drawbacks, one of the biggest being appearance: when you're wearing braces, everyone can see you're wearing them.
That changed a couple of decades ago with the introduction of clear aligners. Removable plastic trays that incrementally move teeth, aligners have quickly become popular for a number of reasons. Perhaps their biggest attraction is that they're barely noticeable.
There's now a third option for correcting crooked teeth: lingual braces. They're similar to the traditional version, but with one big difference: all of the hardware is on the back side of the teeth.
Ironically, two orthodontists an ocean apart developed the idea, and for different reasons. A Beverly Hills orthodontist was looking for an invisible tooth-moving method that would appeal to his image-conscious patients. The other in Japan wanted to offer his martial arts patients, who risked injury from facial blows with traditional braces, a safer alternative.
These two motivations illustrate the two biggest advantages to lingual braces. The brackets and other hardware are attached to the back of the teeth (on the tongue side, hence the term "lingual") and exert the tooth-moving force by pulling, in contrast to the pushing motion of labial ("lip-side") braces. They're thus invisible (even to the wearer) and they won't damage the soft tissues of the cheeks, lips and gums if a wearer encounters blunt force trauma to the mouth.
They do, however, have their disadvantages. For one, they're often 15-35 percent more expensive than traditional braces. They're also a little more difficult to get used to—they can affect speech and cause tongue discomfort. Most patients, though, get used to them within a week. And, being a relatively new approach, not all orthodontists offer them as a treatment option yet.
If you're interested in this approach to teeth straightening, speak with your orthodontist to see if they're right for you. But if you do take this route, you may have a more pleasing and safe experience.
If you would like more information on orthodontic treatment with lingual braces, please contact us or schedule an appointment for a consultation. You can also learn more about this topic by reading the Dear Doctor magazine article "Lingual Braces: A Truly Invisible Way to Straighten Teeth."