Posts for: February, 2018
By Dandridge Dental
February 17, 2018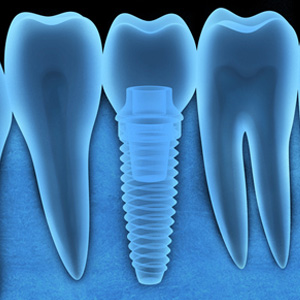 Dental implants are today's closest restorative facsimile to natural teeth. And they're versatile: not only can they replace single teeth but they can also support bridges or dentures.
But since one of their crucial components is made of metal, are you out of luck obtaining this state-of-the-art dental restoration if you have a metal allergy?
The answer is: probably not—it's rare for implants to cause an allergic reaction. Still, metal allergies can be a potential problem within your mouth as with other areas of health.
An allergy originates from the body's necessary response to potentially harmful microorganisms or substances. Sometimes, however, this response becomes chronic and exaggerated, creating an allergy. People can have allergies to nearly anything with responses ranging from a minor rash to a potentially life-threatening multi-organ system shutdown (anaphylactic shock).
A small number of people have allergies to particular metals. One of the most common is nickel, which affects an estimated 17% of women and 3% of men; cobalt and chromium are also known to cause allergies. Consumer exposure, particularly metal contact with the skin through jewelry or clothing, is the most prevalent, but not the most concerning. That's reserved for metal allergies related to medical devices like coronary stents or hip and knee prostheses. And in dentistry, there are rare occasions of inflammation or rashes from metal amalgam fillings.
Which brings us to dental implants: the main metal post that's inserted into the jawbone is usually made of titanium. It's the metal of choice for two reasons: it's bio-compatible, meaning the body normally accepts its presence; and it's osteophilic, which means bone cells readily grow and adhere to it, a major reason for implant durability.
While it's possible for someone to have an allergy and subsequent reaction to implants with titanium, the occurrences appear to be extremely low. In one study of 1,500 patients, titanium allergies were estimated to be a factor in implant failures in less than 1% of those studied.
Even so, if you have known metal allergies you should make sure your dentist knows. Being aware of all the facts will help them recommend the best tooth replacement choice for you—and hopefully it will be dental implants.
If you would like more information on dental implant restorations, please contact us or schedule an appointment for a consultation. You can also learn more about this topic by reading the Dear Doctor article "Metal Allergies to Dental Implants."
By Dandridge Dental
February 02, 2018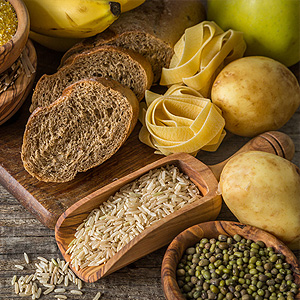 If you've had issues with periodontal (gum) disease, no doubt a few things have changed for you. You may be seeing us for dental cleanings and checkups more frequently and you have to be extra diligent about your daily brushing and flossing.
There's one other thing you may need to do: change your diet. Some of the foods you may be eating could work against you in your fight against gum disease. At the same time, increasing your intake of certain foods could boost your overall oral health.
The biggest culprits in the first category are carbohydrates, which make up almost half the average diet in the Western world, mainly as added sugar. Although carbohydrates help fuel the body, too much can increase inflammation—which also happens to be a primary cause of tissue damage related to gum disease.
Of course, we can't paint too broad a brush because not all carbohydrates have the same effect on the body. Carbohydrates like sugar or processed items like bakery goods, white rice or mashed potatoes quickly convert to glucose (the actual sugar used by the body for energy) in the bloodstream and increase insulin levels, which can then lead to chronic inflammation. Complex or unprocessed carbohydrates like vegetables, nuts or whole grains take longer to digest and so convert to glucose slowly—a process which can actually hinder inflammation.  
Eating less of the higher glycemic (the rate of glucose conversion entering the bloodstream) carbohydrates and more low glycemic foods will help reduce inflammation. And that's good news for your gums. You should also add foods rich in vitamins C and D (cheese and other dairy products, for instance) and antioxidants to further protect your oral health.
Studies have shown that changing to a low-carbohydrate, anti-inflammatory diet can significantly reduce chronic inflammation in the body and improve gum health. Coupled with your other efforts at prevention, a better diet can go a long way in keeping gum disease at bay.
If you would like more information on the role of diet in dental health, please contact us or schedule an appointment for a consultation. You can also learn more about this topic by reading the Dear Doctor magazine article "Carbohydrates Linked to Gum Disease."