Posts for: May, 2020
By Dandridge Dental
May 20, 2020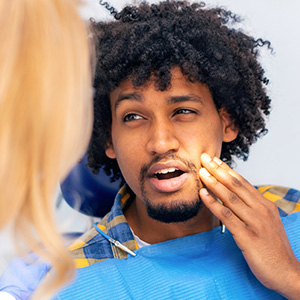 Let's say you have a diseased tooth you think might be on its last leg. It might be possible to save it, perhaps with a significant investment of time and money. On the other hand, you could have it replaced with a life-like dental implant.
That seems like a no-brainer, especially since implants are as close as we have to natural teeth. But you might want to take a second look at salvaging your tooth—as wonderful as implants are, they can't beat the real thing.
Our teeth, gums and jaws form an intricate oral system: Each part supports the others for optimum function and health. Rescuing a troubled tooth could be the best way to preserve that function, and replacing it, even with a dental implant, a less satisfying option.
How we save it will depend on what's threatening it, like advanced tooth decay. Caused by bacterial acid that creates a cavity in enamel and underlying dentin, decay can quickly spread into the tooth's pulp and root canals, and eventually threaten the supporting bone.
We may be able to stop decay and save the tooth with a root canal treatment. During this procedure, we remove diseased tissue from the pulp and root canals through a drilled access hole, and then fill the empty spaces. We then seal the access and later crown the tooth to protect it against future infection.
A second common threat is periodontal (gum) disease. Bacteria in dental plaque infect the outer gums and, like tooth decay, the infection quickly spreads deeper into the root and bone. The disease weakens gum attachments to affected teeth, hastening their demise.
To treat gum disease, we manually remove built-up plaque and tartar (hardened plaque). This deprives the infecting bacteria of their primary food source and "starves" the infection. Depending on the disease's advancement, this might take several cleaning sessions and possible gum surgery to access deep pockets of infection around the root.
Because both of these treatment modalities can be quite in-depth, we'll need to assess the survivability of the tooth. The tooth could be too far gone and not worth the effort and expense to save it. If there is a reasonable chance, though, a rescue attempt for your troubled tooth might be the right option.
If you would like more information on whether to save or replace a tooth, please contact us or schedule an appointment for a consultation. You can also learn more about this topic by reading the Dear Doctor magazine article "Save a Tooth or Get an Implant?"
By Dandridge Dental
May 10, 2020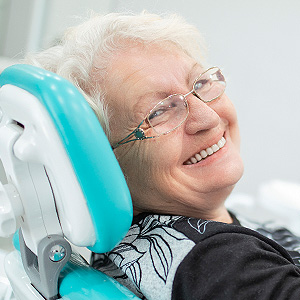 Entering your "sunset" years doesn't mean you're washed up—you still have a lot to offer the world. That's why the theme for this May's Older Americans Month (sponsored by the Administration for Community Living) is "Make Your Mark." And to really make that difference, you'll have to maintain your health—including protecting your teeth from loss.
Once upon a time, it was considered the norm for older adults to experience tooth loss and the resulting consequences on their overall well-being. Today, though, not only can advanced restorations lessen the impact of lost teeth, it's also more likely that you can keep your teeth intact for the rest of your life.
To give your teeth their best chance for survival in your later years, here are 3 things you can do to promote their continuing health.
Brush and floss every day. Ridding your teeth of disease-causing plaque on a daily basis is important at any age, but perhaps even more so as you get older. However, hand weakness caused by arthritis or another health condition can make it more difficult to brush and floss. It may help to use a larger-handled toothbrush or an electric toothbrush, and a threading device may help with flossing. If manual flossing is still too difficult, you can try a water flosser that emits a water stream to loosen and flush plaque away.
Relieve chronic dry mouth. Older adults are more prone to chronic dry mouth because of increased use of medications, many of which interfere with saliva flow. It's more than an unpleasant feeling: Deprived of the protective properties of saliva, your mouth is at increased risk of dental disease. If dry mouth is a problem for you, speak with your doctor about alternatives to any saliva-inhibiting medications you're taking. Also, drink more water and use saliva boosters to promote better saliva flow.
Keep up dental visits. Regular dental visits become even more important as you age. Dental cleanings are especially necessary, particularly if you have dental work that can interfere with plaque removal during brushing and flossing. Disease monitoring and screening are more in-depth for older adults who are more prone to tooth decay, gum disease and oral cancer. And if you wear dentures, you should have them checked regularly for fit and overall condition.
If you've already enjoyed decades of dedicated dental care, you need only stay the course. But even if you haven't, adopting new dental care habits now can boost your teeth's health and longevity. To get started, make an appointment with us: We'll assess your current dental health and offer a care strategy for keeping your teeth healthy through the next exciting season of your life.
If you would like more information about dental care for older adults, please contact us or schedule a consultation. To learn more, read the Dear Doctor magazine articles "Aging & Dental Health" and "Understanding Aging Makes Beauty Timeless."