Posts for: December, 2021
By Dandridge Dental
December 14, 2021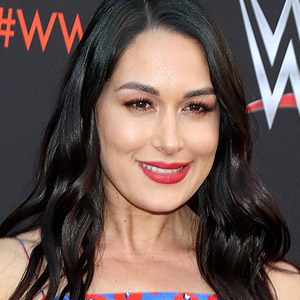 If you're aiming for adorable camera shots, nothing beats baby photos. Even the tough guys among us can't resist oohing and ahhing over pics of their friends' and families' newest editions. Even celebrities like Brie Bella, WWE wrestler and now activewear entrepreneur, get into the act. She recently posted photos of her six-month old son, Buddy, for Instagramers. The focus—Baby Buddy's new baby teeth.
For many, a baby's first teeth are almost as cute as the baby themselves. Like the tiny humans sporting them, baby (or primary) teeth look like miniature versions of adult teeth. But aside from their inherent cuteness, primary teeth are also critically important for a child's dental function and development.
For most kids, primary teeth come right on time as they begin their transition from mother's milk or formula to solid food that requires chewing. Aside from their importance in nutrition, primary teeth also play a prominent role in a child's speech development and burgeoning social interaction.
They're also fundamental to bite development, with an influence that extends beyond their lifespan. They serve as placeholders for the permanent teeth, "trailblazers" of a sort that guide future teeth toward proper eruption.
So critical is this latter role that losing a baby tooth prematurely can open the door to bite problems. When a baby tooth is lost before its time, the space they're holding for an incoming tooth could be overtaken by neighboring teeth. This in turn could force the intended tooth to erupt out of place, leading to cascading misalignments that could require future orthodontics to correct.
Although facial trauma can cause premature tooth loss, the most common reason is tooth decay. One form of this disease known as early childhood caries (ECC) is especially problematic—it can rapidly develop and spread to other teeth.
Fortunately, there are ways to avoid early primary tooth loss. Here are a few things you can do to prevent that from happening.
Clean your baby's teeth daily by brushing and later flossing to remove bacterial plaque, the major cause of tooth decay;
Limit your baby's sugar consumption. In particular, avoid bedtime bottles filled with milk, juice or formula;
"Child-proof" your child's play areas to lessen their chances of falling on hard surfaces that could injure teeth;
Begin regular dental visits around their first birthday for early diagnosis, treatment and the application of other disease prevention measures.
Like Brie Bella, it's a joy for many parents to show off their baby's first teeth. Just be sure to take these common sense steps to protect those primary teeth from an unwelcome early departure.
If you would like more information about children's dental care, please contact us or schedule a consultation. To learn more, read the Dear Doctor magazine article "Age One Dental Visit."
By Dandridge Dental
December 04, 2021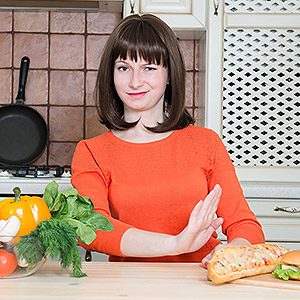 You're doing the right things to avoid the return of gum disease: brushing and flossing every day, dental visits on a regular basis and watching for symptoms of another infection. But while you're at it, don't forget this other important part of gum disease prevention—your diet.
In relation to oral health, not all foods are alike. Some can increase inflammation, a major factor with gum disease; others strengthen teeth and gums. Carbohydrates in particular are a key part of this dynamic.
The body transforms these biomolecules of carbon, hydrogen and oxygen into the sugar glucose as a ready source of energy. But glucose levels in the bloodstream must be strictly controlled to avoid a harmful imbalance.
When elevated the body injects the hormone insulin into the bloodstream to bring glucose levels into normal range. Eventually, though, regular injections of insulin in high amounts in response to eating carbs—known as "spikes"—can increase inflammation. And, inflammation in turn increases the risk and severity of gum infections.
So, why not cut out carbohydrates altogether? That might be akin to throwing out the proverbial baby with the bath water. A wide range of carbohydrates, particularly fruits and vegetables, are a rich source of health-enhancing nutrients.
It's better to manage your carbohydrate consumption by taking advantage of one particular characteristic: Not all carbohydrates affect the body in the same way. Some cause a higher insulin response than others according to a scale known as the glycemic index. It's better, then, to eat more of the lower glycemic carbohydrates than those at the higher end.
One of the latter you'll definitely want to restrict is refined sugar—which also happens to be a primary food source for bacteria. You'll also want to cut back on any refined or processed foods like chips, refined grains or pastries.
Conversely, you can eat more of a number of low glycemic foods, most characterized as "whole", or unprocessed, like fresh fruits and vegetables, or whole grains like oatmeal. You should still, however, eat these in moderation.
Better control over your carbohydrate consumption is good for your health overall. But it's especially helpful to your efforts to keep gum disease at bay.
If you would like more information on nutrition and your oral health, please contact us or schedule an appointment for a consultation. You can also learn more about this topic by reading the Dear Doctor magazine article "Carbohydrates Linked to Gum Disease."