Posts for tag: dental implant
By Dandridge Dental
October 23, 2019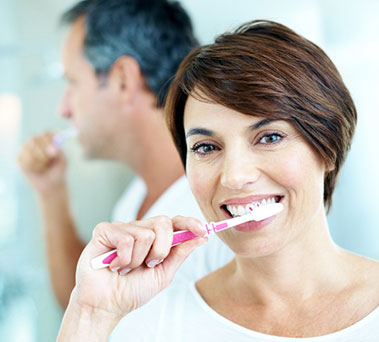 You feel great about your new smile, thanks to dental implants! And you may also be feeling relief as the problems with your former teeth fade into the past.
But that doesn't mean you can drop your guard on periodontal (gum) disease. Even though implants are impervious to decay, the natural tissues supporting them are vulnerable to periodontal (gum) disease. If they become diseased, your implants could lose their bone support and eventually fail.
And that failure could happen quickly. That's because, as life-like as they are, implants don't have one important advantage of real teeth: an attachment to a connective tissue called the periodontal ligament. This tough but elastic ligament lies between the teeth and the bone, attaching to both with tiny extending fibers and holding the teeth in place.
And that's not all: Because the periodontal ligament contains an abundance of blood vessels, it can supply antibodies to help fight infection. The body's defenses may not be able to stop disease, but they can certainly inhibit its progress.
Implants can't benefit from this infection-fighting mechanism. So, when an infection arises in the gums surrounding an implant, it can spread rapidly through a form of gum disease known as peri-implantitis (literally "inflammation around an implant"). If we don't stop it with prompt treatment, you could lose bone support from your implant and eventually lose it, sometimes in quick fashion.
That's why you should clean your implants everyday like you do the rest of your teeth with brushing and flossing. You should also visit us regularly for dental cleanings. A dental cleaning involving implants is similar to one with natural teeth, except the hygienist won't use metal instruments on the implants—this could create tiny scratches on their surface. Instead, they'll use nylon or plastic instruments or ultrasonic equipment to clean them.
You should also make a dental appointment as soon as you notice swollen, reddened or bleeding gums. If you have gum disease, we can stop the infection through treatment and restore your gums to health. This can be a long and involved process, but it's necessary to preserve your implants.
It's true that implants can change your life. If you want to enjoy that change for a long time, take care of your implants and the natural tissues that support them.
If you would like more information on caring for dental implants, please contact us or schedule an appointment for a consultation. You can also learn more about this topic by reading the Dear Doctor magazine article "Dental Implant Maintenance."
By Dandridge Dental
October 13, 2019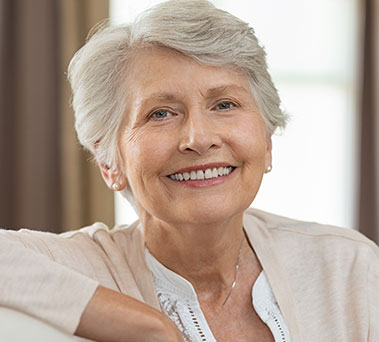 Dental implants are all the rage—and for good reason: They're incredibly "tooth-like," both in appearance and function. They also have a stunningly high success rate: More than 95% of implants still function after ten years. This means out of thousands of implants installed each year, only a handful fail.
But although that's an amazingly low number, they're still failures for real people who've suffered a loss. If you're considering dental implants the chances of that being your experience are quite low. But it could still happen.
Here's a few things you can do to make sure your implants don't fail.
Stop smoking. Of the small percentage of implant failures, an inordinate number are smokers. A smoker's chances of implant failure are roughly double those of non-smokers. Smoking, and to some degree any tobacco use, can make your mouth an unhealthier place: Not only can it increase your dental disease risk, but it can interfere with the healing process after implant placement and increase the chances of early failure.
Manage your health. Diabetes and similar systemic conditions can interfere with the healing process too, which could impact your implant attachment to bone. Diabetics thus run a slight risk of implant failure—but actual failures mostly involve patients who don't have good control of their symptoms. If you're a diabetic, properly managing your condition will lower your risk of implant failure to nearly identical that of someone without diabetes.
Treat gum disease. Implants in themselves are immune to disease—but the underlying bone that supports them isn't. A gum disease infection could eventually weaken and diminish the implant-bone attachment. If this happens around an implant, its stability can be severely compromised. The best strategy is to prevent gum disease through daily, thorough brushing and flossing to remove disease-causing dental plaque. And if you see any symptoms like gum swelling, redness or bleeding, see your dentist as soon as possible.
Your implants could serve you well for decades. Just be sure you're doing the right things to ensure their longevity.
If you would like more information on dental implants, please contact us or schedule an appointment for a consultation. You can also learn more about this topic by reading the Dear Doctor magazine article "Dental Implants: A Tooth-Replacement Method That Rarely Fails."
By Dandridge Dental
July 05, 2019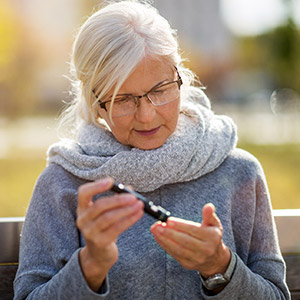 You would love to replace a troubled tooth with a dental implant. But you have one nagging concern: you also have diabetes. Could that keep you from getting an implant?
The answer, unfortunately, is yes, it might: the effect diabetes can have on the body could affect an implant's success and longevity. The key word, though, is might—it's not inevitable you'll encounter these obstacles with your implant.
Diabetes is a group of metabolic diseases that interfere with the normal levels of blood glucose, a natural sugar that is the energy source for the body's cells. Normally, the pancreas produces a hormone called insulin as needed to regulate glucose in the bloodstream. A diabetic, though either can't produce insulin or not enough, or the body doesn't respond to the insulin that is produced.
And while the condition can often be managed through diet, exercise, medication or supplemental insulin, there can still be complications like slow wound healing. High glucose can damage blood vessels, causing them to deliver less nutrients and antibodies to various parts of the body like the eyes, fingers and toes, or the kidneys. It can also affect the gums and their ability to heal.
Another possible complication from diabetes is with the body's inflammatory response. This is triggered whenever tissues in the body are diseased or injured, sealing them off from damaging the rest of the body. The response, however, can become chronic in diabetics, which could damage otherwise healthy tissues.
Both of these complications can disrupt the process for getting an implant. Like other surgical procedures, implantation disrupts the gum tissues. They will need to heal; likewise, the implant itself must integrate fully with the bone in which it's inserted. Both healing and bone integration might be impeded by slow wound healing and chronic inflammation.
Again, it might. In reality, as a number of studies comparing implant outcomes between diabetics and non-diabetics has shown, there is little difference in the success rate, provided the diabetes is under control. Diabetics with well-managed glucose can have success rates above 95%, well within the normal range.
An implant restoration is a decision you should make with your dentist. But if you're doing a good job managing your diabetes, your chances of a successful outcome are good.
If you would like more information on dental care and diabetes, please contact us or schedule an appointment for a consultation.