Posts for tag: tooth decay
By Dandridge Dental
August 14, 2019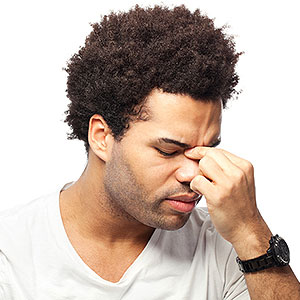 If you suffer frequent sinus infections, you might want to talk with your dentist about it. It could be your chronic sinus problems stem from a deeply decayed or infected tooth.
Sinuses are hollow, air-filled spaces in the front of the skull associated with nasal passages. The largest, the maxillary sinuses, are located just behind the cheekbones and above and to the rear of the upper jaw on either side of the face. These sinuses can become painfully congested when infected.
One possible cause for an infection in the maxillary sinus can occur in certain people whose upper back teeth (the molars and premolars) have roots that are close to or even protrude into the sinus. This is normally a minor anatomical feature, unless such a tooth becomes infected.
An infection in teeth with advancing decay or whose nerve tissue has died will eventually reach the root tip through tiny passageways called root canals. If the roots are close to or penetrating the maxillary sinus, the infection could move into the sinus. This is known as Maxillary Sinusitis of Endodontic Origin (MSEO).
A case of MSEO could potentially go on for years with occasional flare-ups of sinus congestion or post-nasal drip. Because of the nature of the infection within the sinus, the affected tooth itself may not show the normal signs of infection like sensitivity or pain. Doctors may attempt to treat the sinus infection with antibiotics, but because the actual source of the infection is within the tooth, this therapy is often ineffective.
If your doctor or dentist suspects MSEO, they may refer you to an endodontist, a specialist in root canals and interior tooth problems. With their advanced diagnostic capabilities, endodontists may have a better chance of accurately diagnosing and locating the source of a tooth-related infection.
As with any non-vital tooth, the likely treatment will be root canal therapy in which the infected tissue within the tooth is removed and the empty spaces filled to prevent future infection. For MSEO, the treatment not only preserves the tooth but may also relieve the infection within the sinus.
If you would like more information on the possible dental causes to sinus problems, please contact us or schedule an appointment for a consultation.
By Dandridge Dental
April 11, 2018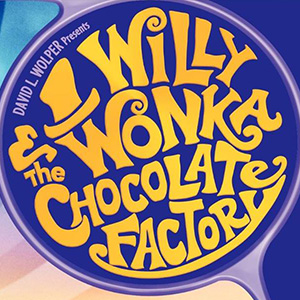 The classic movie Willie Wonka & the Chocolate Factory, starring Gene Wilder, still brings back sweet memories of childhood to people everywhere. Recently, the news broke that a remake of the beloved 1971 film is in now development in Hollywood. But at a reunion of the original cast members a few years ago, child star Denise Nickerson revealed that her role as gum-chewing Violet Beauregard caused a problem: she ended up with 13 cavities as a result of having to chew gum constantly during the filming!
It should come as no surprise that indulging in sugary treats can lead to cavities: The sugar in your diet feeds harmful bacteria that can cause tooth decay and other dental problems. Yet lots of kids (not to mention the child inside many adults) still crave the satisfaction that gum, candy and other sweets can bring. Is there any way to enjoy sweet treats and minimize the consequences to your oral health?
First, let's point out that there are lots of healthy alternatives to sugary snacks. Fresh vegetables, fruits and cheeses are delicious options that are far healthier for you and your kids. Presenting a variety of appealing choices—like colorful cut-up carrots, bite-sized cheese bits and luscious-looking fruits and berries can make it easier (and more fun) to eat healthy foods. And getting kids off the sugar habit is a great way to help them avoid many health problems in the future.
For those who enjoy chewing gum, sugarless gum is a good option. In fact, chewing sugarless gum increases the flow of healthful saliva in the mouth, which can help neutralize the bacteria-produced acids that cause cavities. Gums that have the ADA (American Dental Association) Seal of Acceptance have passed clinical tests for safety and effectiveness.
But if you do allow sugary snacks, there are still a few ways to minimize the potential damage. Restrict the consumption of sweets to around mealtimes, so the mouth isn't constantly inundated with sugar. Drink plenty of water to encourage saliva flow, and avoid sugary and acidic beverages like soda (even diet soda) and "sports" or "energy" drinks. Brush twice daily with fluoride toothpaste and floss once a day. And don't forget to visit our office regularly for routine checkups and cleanings. It's the best way to get a "golden ticket" to good oral health.
If you would like more information about sugar, cavities and oral health, please call our office to arrange a consultation. You can learn more in the Dear Doctor magazine articles "Nutrition & Oral Health" and "The Bitter Truth About Sugar."
By Dandridge Dental
May 14, 2017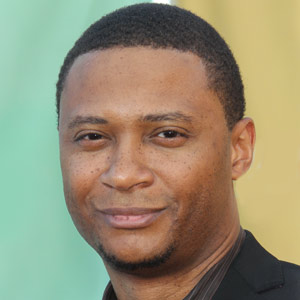 Cavities can happen even before a baby has his first piece of candy. This was the difficult lesson actor David Ramsey of the TV shows Arrow and Dexter learned when his son DJ's teeth were first emerging.
"His first teeth came in weak," Ramsey recalled in a recent interview. "They had brown spots on them and they were brittle." Those brown spots, he said, quickly turned into cavities. How did this happen?
Ramsey said DJ's dentist suspected it had to do with the child's feedings — not what he was being fed but how. DJ was often nursed to sleep, "so there were pools of breast milk that he could go to sleep with in his mouth," Ramsey explained.
While breastfeeding offers an infant many health benefits, problems can occur when the natural sugars in breast milk are left in contact with teeth for long periods.  Sugar feeds decay-causing oral bacteria, and these bacteria in turn release tooth-eroding acids. The softer teeth of a young child are particularly vulnerable to these acids; the end result can be tooth decay.
This condition, technically known as "early child caries," is referred to in laymen's terms as "baby bottle tooth decay." However, it can result from nighttime feedings by bottle or breast. The best way to prevent this problem is to avoid nursing babies to sleep at night once they reach the teething stage; a bottle-fed baby should not be allowed to fall asleep with anything but water in their bottle or "sippy cup."
Here are some other basics of infant dental care that every parent should know:
Wipe your baby's newly emerging teeth with a clean, moist washcloth after feedings.
Brush teeth that have completely grown in with a soft-bristled, child-size toothbrush and a smear of fluoride toothpaste no bigger than a grain of rice.
Start regular dental checkups by the first birthday.
Fortunately, Ramsey reports that his son is doing very well after an extended period of professional dental treatments and parental vigilance.
"It took a number of months, but his teeth are much, much better," he said. "Right now we're still helping him and we're still really on top of the teeth situation."
If you would like more information on dental care for babies and toddlers, please contact us or schedule an appointment for a consultation. You can also learn more by reading the Dear Doctor magazine articles "The Age One Dental Visit" and "Dentistry & Oral Health for Children."